The Arbola Foundation's Board of Directors is a group of wonderful people. We are honored to include them in our mission to engage 10 million kids to plant one million trees. We sought the best representing youth organizations, schools, veterans, marketing, and corporate citizens eager to help our environment.
Vince J. Juaristi
Vince J. Juaristi is CEO and President of Arbola, Inc., an information technology and software development company headquartered in Alexandria, VA. Prior to starting Arbola, Vince served 13 months in Afghanistan embedded with the military on behalf of the U.S. State Department. 
While Vince has served most of his career in the private sector, he has founded and sits on several nonprofit boards including as Finance Chair for Digital Promise Global, a position he was appointed to under the Obama Administration. Digital Promise Global works at the crossroads of education, technology, and research to advance learning among children, teachers, and other adults. 
Before Digital Promise, Vince served as Vice Chairman of the Corporation for National and Community Service, a position he was appointed to under the Bush Administration. While there, Vince helped align AmeriCorps to support disaster recovery in the aftermath of Hurricane Katrina, and then chaired the "Billion and Change" Committee to draw pro bono assistance from the private sector to support nonprofits in the United Stares during the height of the Great Recession. 
Vince started and personally funds the Juaristi Scholarship Program on behalf of needy kids. He has authored two books about his Basque heritage, and works now on a third. He holds a Masters Degree from Harvard's Kennedy School of Government, and a Bachelors in Finance from the University of Utah. One of his great joys is reading a good book and sipping coffee on a lazy Sunday afternoon.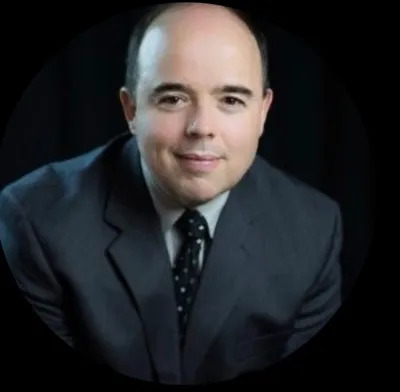 Dale Erquiaga
Dale Erquiaga is the President and CEO of Communities In Schools, the nation's largest and most effective dropout prevention organization, working in 2,300 schools in 25 states. He previously served as Nevada's 27th state superintendent of public instruction and as a key advisor to Governor Brian Sandoval.
Dale worked for the Clark County School District in Las Vegas, Nevada as executive director of government affairs, public policy & strategic planning. He also served as director of the Nevada State Department of Museums, Library & Arts and was Nevada's chief deputy secretary of state. His private sector experience includes managing a successful consulting practice and helping to lead an advertising firm in both Nevada and Arizona.
The grandson of Spanish Basque immigrants, Dale holds a bachelor's degree in political science from the University of Nevada, Reno and a master's degree in leadership from Grand Canyon University. He is a fellow with Results for America and the Aspen-Pahara Institute.  Dale is also a board member of the Buck Institute for Education (PBLworks), the National Human Services Assembly, and the University of Nevada Reno's Center for Basque Studies.  Most important, he is a proud father and grandfather.  Dale divides his time between Las Vegas and Washington, DC.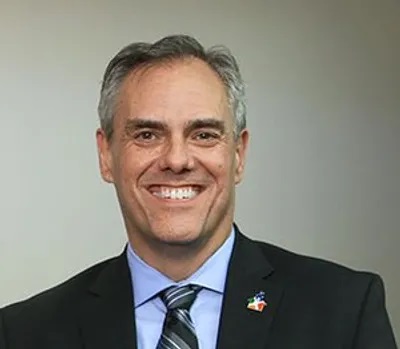 Karen L. Daniel
Karen L. Daniel is the Vice President of Programs at YSA (Youth Service America).  Karen started at YSA 19 years ago as the Director of National Youth Service Day, YSA's signature campaign.  Since then, the annual event has grown into Global Youth Service Day, with youth in more than 100 countries planning and implementing projects to make communities safer, smarter, greener, and healthier.  Karen oversees YSA's program staff, composed of Partnerships, Education, and Grants teams, and guides program direction to ensure maximum impact toward YSA's mission.  Karen trains groups on topics including meaningful youth engagement, developing programs to scale, and leadership development through service.
Karen graduated from UCLA with a Bachelor of Arts degree in political science, and completed a Master in Public Policy degree at Harvard University's John F. Kennedy School of Government.
Karen is the mom of James (age 10) and Joshua (age 8).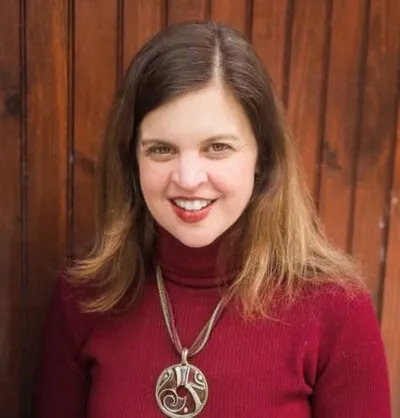 Robert S. Harward, Vice Admiral (Ret.)
Bob Harward is the Chief Executive (CE) for Lockheed Martin Middle East. In his role as CE, he is responsible for all aspects of the company's business in UAE, Bahrain, Kuwait, Oman, Jordan, Lebanon, Qatar, Pakistan, Iraq and Afghanistan, including strategy, operations, and profitable growth of Lockheed Martin business. 
A National Security Expert, in both theory and application, he served on the National Security Council for the Bush administration, commissioned the National Counter Terrorism Center, and has extensive combat experience as a US Navy SEAL, in Afghanistan, Iraq (he led invasions in both countries in Oct 2001 and Mar 2003), Syria, Somalia, Yemen and Bosnia, as well as the rest of the Middle East. He was recently asked by President Trump to serve as his National Security Advisor. A US Naval Academy alumni, he holds a Masters degree in International Security Affairs, is a graduate of the Naval War College and the MIT Foreign Policy Program. He also served as an executive fellow at RAND. Prior to joining Lockheed Martin, he was a Vice Admiral (SEAL) in the United States Navy, with his last assignment as Deputy Commander, US Central Command (USCENTCOM). Mr. Harward grew up in Iran, graduated from the Tehran American School and speaks Farsi. 
Mr. Harward's significant recognitions include the Donovan Award from the CIA, the Distinguished Service Award from the Department of State, the German Silver Star, the Polish Silver Star, and he was designated a Commander of the Polish GROM (Special Operation Forces). The Department of Defense awarded him the Defense Distinguished Service Medal (three), the Navy Distinguished Service Medal, the Bronze Star with V device (four), and the Presidential Unit Citation (two) for combat operations in Afghanistan and Iraq. He was also recognized with the US Naval War College Distinguished Graduate Leadership Award. 
Aside from his responsibilities with Lockheed Martin, Bob serves on the Secretary of Defense Threat Reduction Advisory Committee (TRAC) where he chair's the Counter Weapons of Mass Destruction Task Force, is an advisor to Draper Labs, adjunct to RAND, an ABC contributor and sits on several commercial boards to include Channel, USAA REALCO and Shield AI. On the personal side, Bob is a Professional Parachutist, performing around the world and enjoys all forms of physical and intellectual competition, particularly chess, racquetball, golf and squash.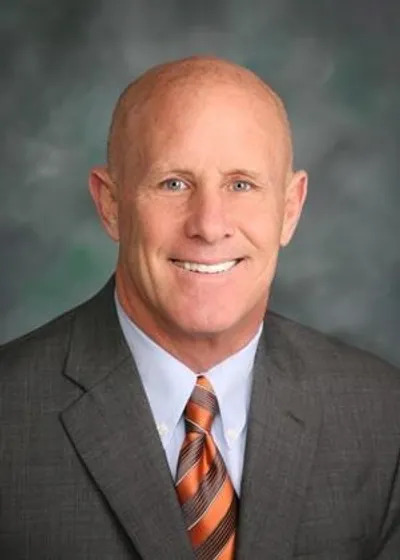 Hillary Richonne
Hillary Richonne is Director of Digital Strategy at Summers Strategies, working with non-profits and political groups to make the world a better place. She also sits on the UN Communications Corps working to connect businesses with projects to reach global sustainability goals, including clean air and water, renewable energy, and gender equality. 
Hillary worked in London, UK as an independent entrepreneur providing communications strategy to the NHS, London Business School, and many start-ups. Previously, Hillary worked as a secondary school history teacher in Southern California and strongly believes in the potential of children to build and grow a better future. She also worked with the Holocaust Art and Writing Contest, in partnership with Chapman University.
The granddaughter of Holocaust survivors and WWII veterans, Hillary holds a Bachelors' degree in Communications from Boston University and a Masters' in International Communications and Development from City University of London, in addition to her Teaching Credential from University of California, Fullerton. She lives and works in Washington, DC.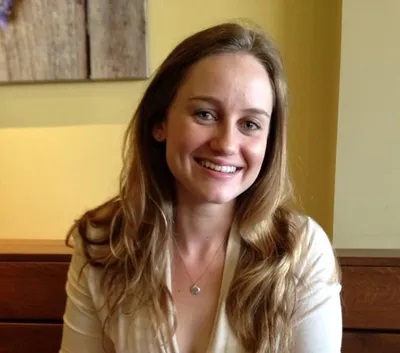 Mandi A. Murray
Mandi Murray is Vice President and Managing Counsel of Provider Operations for Trinity Health. She supports all Integrated Clinical Services, Mission and Ethics, Insurance and Risk Management.  Prior to this role she served as General Counsel for St. Joseph Mercy Ann Arbor, Livingston and IHA.  Mandi has worked for Trinity Health for over 29 years, 28 of which were spent at the ministry level.  
Prior to working in the legal arena, Mandi worked as a neonatal and pediatric nurse.  She has a BS degree in nursing from Michigan State University and retains an active license as a nurse.  She received her Juris Doctorate from the University of Detroit in 1993.  
Mandi is a member of the Sigma Theta Tau Honor Society of Nursing, the State Bar of Michigan, the Labor and Employment, and Health Law Sections of the Michigan Bar and the American Health Lawyers Association.  
Mandi was one of the first female Brigadier Generals in the United States.  She holds a Master's of Strategic Studies from the United States Army War College.  She retired from the military after serving over 32 years in the Michigan Army National Guard.